When you decide to have some fun tonight in Nakasu or Tenjin in Fukuoka, don't you want to eat something tasty and invigorating?
Eels" are the representative of energizing food.
There is a famous eel restaurant in the middle of Hakata Nakasu.
Its name is Yoshizuka Eel Restaurant. Located on the banks of the Naka River that runs through Nakasu, it is always crowded with locals and tourists.
Yoshizuka Eel Restaurant is located in the middle of Nakasu.
The secret of its popularity is the traditional taste that has been preserved in its long history since its establishment in 1873.
The restaurant continues to produce exquisite kabayaki with a crispy and fragrant surface and a fluffy interior using a unique grilling method called "konashi.
The kabayaki is complemented by a special sweet sauce that has been used since the establishment of the restaurant.
This combination produces the best flavor.
Among the menu items, I recommend the "Toku Unadon" (special bowl of eel rice topped with a bowl of rice topped with a bowl of eel).
Yoshizuka Eel Restaurant's unadon (bowl of rice topped with eel) and unaju (eel rice topped with eel) are superb.
This exquisite bowl of eel rice topped with four slices of eel is priced at 3,570 yen, which is too cheap!
Of course, there are also regular and top eels with fewer slices, so you can choose according to your taste and wallet.
We also recommend the "Top Unaju" (4,280 yen), which comes with five slices of eel.
The restaurant is equipped with private rooms that can accommodate from small groups to large groups.
The second floor is hall seating, and the third floor is reserved seating. A room charge of 10% of the total bill is required to use a private room.
If you come to the restaurant without a reservation, you will enjoy exquisite eel in the hall on the second floor.
Just writing about Yoshizuka Eel Restaurant like this makes me drool.
Now, after you are well-fed, enjoy the nightlife of Nakasu and Tenjin!
If you want to have drinks with nice women in swimsuits, girl's bars are the place to be! 
Fukuoka Tenjin Night Out: 2,980 yen Swimsuit Bar & Masturbation Club Secrets
If you want to have fun with cute amateur girls in their 20s at a reasonable price, masturbation club is the place for you!
Nakasu Nightlife: From Girl's Bar to 2,980 yen Masturbation Club Visit.
If you want to enjoy the "Panchira" (accidentally seeing a woman's panties) in Fukuoka, check out the recommended spots in the following article!
The latest information on the panchira spots(Spot where panties are accidentally visible) in Fukuoka, Japan!
If you want to enjoy Japanese women's panties and sneak peek videos in the comfort of your hotel room, we recommend the following sites
adult live chat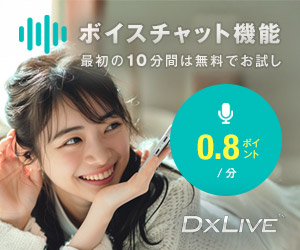 Caribbean.com (Japan's largest uncensored adult distribution service)